To start on strong foundation
Improve your website performances through audit
The website audit is a bit of a health check at a specific time by which we highlight the weak points that hinder its performance. Then, an audit report is drawn up, listing each element of your analyzed website, as well as all of our recommendations, comments and advices.
1
audit
Ai-je besoin d'un audit de site web ? et pourquoi ?
S'il y a bien un milieu qui change et évolue constamment c'est le web et de ce fait, il est impératif de posséder des outils mis à jour; ne serait-ce que pour ne pas être « dépassé » par les technologies utilisées ou vulnérable d'un point de vue sécurité. Dans l'idéal, il est préférable de réaliser un audit tous les 3 ou 4 ans car il est encore possible de faire évoluer votre site web sans problèmes d'incompatibilité de langages, de technologies ou de CMS.
2
souci du détail
L'audit de site web en détail
Chaque détail et élément de votre site web est analysé et décortiqué. Afin de faciliter sa lecture et sa compréhension, nous avons classifié l'audit en 7 catégories principales :
Structure du site
Design et graphisme
Ergonomie
Marketing
Référencement – SEO
Éléments techniques
Mentions obligatoires
your project
Deliverables
We send you a detailed audit report in 6 points
Findings & Recommendations
Highlights the weaknesses and shortcomings found on your website and offers solutions and tips to remedy them.
Ergonomics & Design
Assessment of the website user experience and list of recommendations to improve the user satisfaction and accessibility.
Technical specifications
This is the technical aspect of your website: technologies used, performance, optimizations and compliance with standards…
Marketing & User action
Analyze how web visitors behaves on each page and its implication (call to action, form, purchase …) and list possible improvements.
SEO
What about your notoriety and your positioning on the search engines? We detail you this and offer improvement solutions.
Confidence report
General state on the confidence inspired by your website: mandatory information and legal aspect, popularity, editorial charter, clear and accessible information…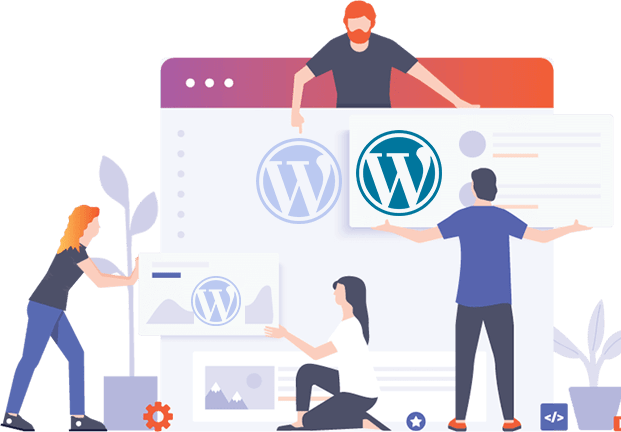 WordPress
WordPress Maintenance
You want to focus on your business or you have not time to manage your site? Webpixelia offers you a maintenance service for your WordPress website
let's work together
Need a successful project?
More than ever, succeeding and existing on the web means being different. Beyond technical mastery, I am convinced that it is the quality of the advice and the relevance of your project, in terms of added value for your customers, that will be the key factors of your success.
Or contact me
+212 6 11 35 84 30