I design websites adapted to tablets and mobiles, optimized for SEO and easily manageable
Your website, a customized and unique approach
Designing and building websites is my core business. The web is changing: languages and tools. I know that each case is different both in the needs and in the objectives and the means to achieve them. Through my participatory methodology, the client is an actor in the design of his project. From the beginning, through appointments and phone exchanges, we build a transparent and strong relationship in order to better understand its needs.
1
quality & transparency
What makes me different?
For more comfort in the management of the site by my clients, i made the choice to use to a large extent the CMS (Content Management System) WordPress which offers flexibility and a wide range of features; thus making easy the management of the website.
I take great care to offer you a complete service, quality and totally transparent. The preliminary study of your needs enables me to deliver to you a website answering perfectly and strictly to these last ones. I am not trying to sell you anything superfluous but rather to build a relationship of trust based on competent advice and expertise. For each project:
You own your website 100%
It's a 100% manageable website
It's a 100% ergonomic website
It's a 100% responsive website
It's a site optimized for SEO
The website has a statistics system of visits
The website has a backup system
2
by your side
Warranty, monitoring and support
My desire is that my clients can be fully owners of their site, autonomous and serene.
Thus, after each delivery of a website, I provide my clients with training in how to handle their project via the administration interface.
Also, each project benefits from follow-up and monitoring after delivery to correct any bugs or malfunctions. Moreover, as a customer, you have priority access to support on our website via your account.
your project
Deliverables
A website that belongs to you 100%, no subscription, no obligations after delivery
Files & Code of the website
I deliver you an archive of the website containing all the source files and the database
Images & Medias
You are 100% owner; i deliver you all the media files (images, audios, videos…)
Login & Passwords
I deliver you a PDF file containing all the identifiers and passwords used (Website, MySQL, FTP,…)
Management training
In order to be autonomous, i train you to manage your site and provide you with PDF support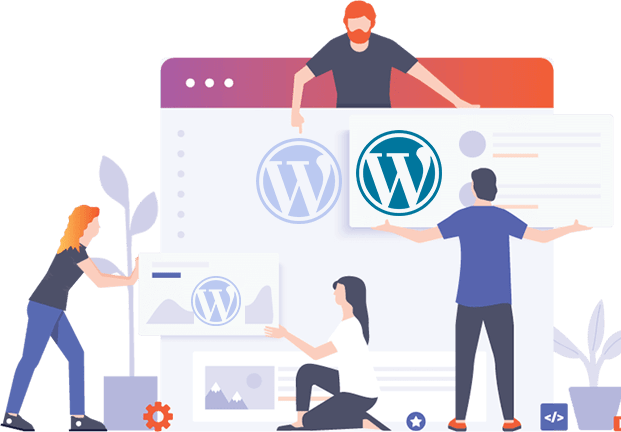 WordPress
WordPress Maintenance
You want to focus on your business or you have not time to manage your site? I offer you a maintenance service for your WordPress website
let's work together
Need a successful project?
More than ever, succeeding and existing on the web means being different. Beyond technical mastery, I am convinced that it is the quality of the advice and the relevance of your project, in terms of added value for your customers, that will be the key factors of your success.
Or contact me
+212 6 11 35 84 30